Papachatzis Factory
The Papachatzi family business, having as fixed values the respect for the product and the customer, has established itself as the most famous company in the prefecture of Pieria, in the field of trading and processing coffee, with high recognition and sentimental value in the history of the Greek business.
Today, the third generation, Grigorios Papachatzis, based on almost 80 years of experience, continues the tradition of the Papachatzi Family, and shares his passion and knowledge with lovers of coffee and traditional products in many areas of the prefecture of Pieria and beyond. Accordingly, we also maintain a fast-growing retail store (Papachatzis coffee roaster), while since 2013 we have started to be active in the production and marketing of the continuously growing Espresso coffee under the characteristic ESTELLA brand. The Papachatzis company calculates the availability of twenty or more product codes of Greek, instant, decaffeinated, espresso, filter, chocolate, cocoa and tea in the domestic market, through the three points it maintains. A state-of-the-art coffee production and marketing unit, the emblematic coffee roaster in the center of Katerini city and the newest "child" of this family called City Roasters. Through City Roasters and our specialized barista partners, the Papahatzis family has managed to serve consumers and coffee lovers, giving them the opportunity to enjoy their favorite varieties in the final form of coffee, a drink.
The Papachatzi business addresses customers of all ages, with high quality and freshness requirements for coffee, who enjoy and look for quality Greek products at a fair price. Our goal is to continue to offer consumers authentic experiences through the world of coffee, and to perpetuate the "Greek House of Coffee" with respect for the tradition, values and principles that govern a real and unchanged Greek Family Business since 1950.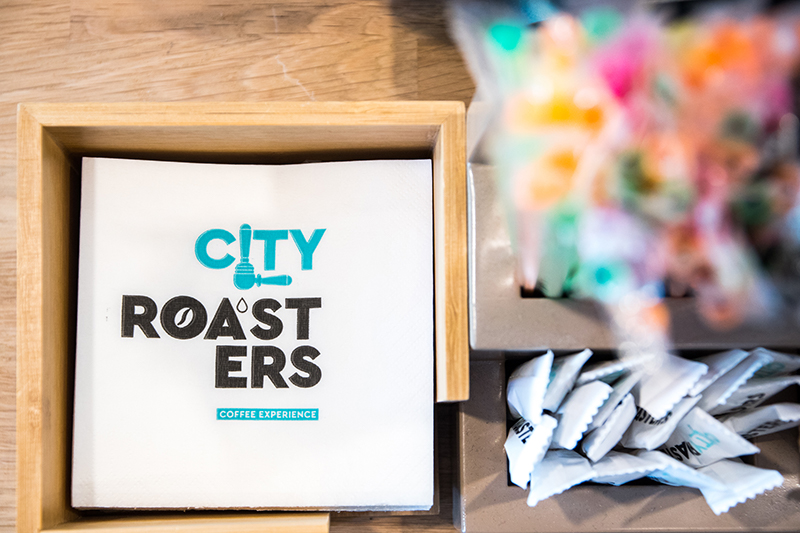 City Roasters
Recognizing the trend and guided by our expertise, methodicality, continuous experimentation, experience and knowledge, we created City Roasters in Katerini in August 2019. With absolute dedication to the product. Because we are in contact with coffee from the first bean to its last sip. It is the first coffee spot of the Papachatzis company.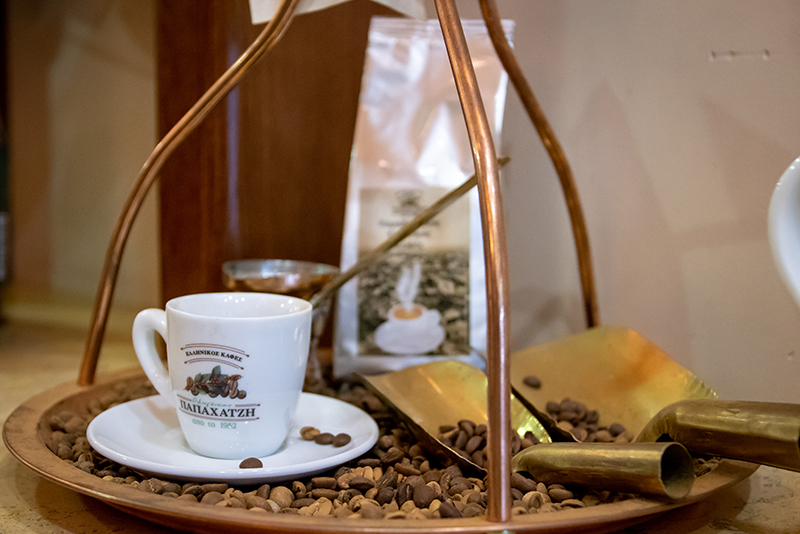 Papachatzi coffee roaster
A story that begins in 1952 in Katerini by grandfather Papachatzis for coffee. We grew up with the smell of coffee, we inherited the passion of grandfather Papachatzis and we feel honored and responsible that so many people put us in his cup every day. We fell in love with the ritual of coffee, not the habit.
They said about us!

Ο καλυτερος ελληνικός καφές όχι της πιεριας αλλά της Ελλάδας

Εξαιρετικός καφές και καλής ποιότητας!

Δεν νομίζω να υπάρχει καλύτερος ελληνικός από του Παπαχατζή. Μετακόμισα στην Πιερία προ τριετίας, δοκίμασα πρώτη φορά συσκευασμένο, και έχω εθιστεί στην γεύση του τόσο που δεν μπορώ να πιω κανέναν άλλο! Φοβερό άρωμα και καβούρδισμα! Πολλά μπράβο!

Ελενα Χ.

Ιδωτική Υπάλληλος

80

Years of experience

21

Types of coffee

3

Mood points

20+

Product codes